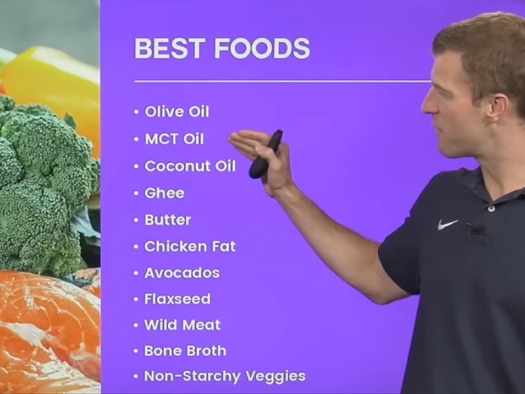 Dr. Josh Axe describes what a ketogenic diet is, what is is not, and how it can work when nothing else does. He states that "medical studies are now proving that the ketogenic diet can help you lose weight, boost brain health, fight neurological disease, balance hormones, and do a whole lot more."
The ketogenic diet, a very low carb diet, was created in the 1920s specifically to treat epilepsy and seizures. With a ketogenic diet, the body stops burning sugar for energy and starts burning fat. The body then creates ketones which is a fuel source for the brain.
Dr. Josh Axe / Ancient Medicine Today
Dr. Josh Axe, DNM, DC, CNS, is a certified doctor of natural medicine, doctor of chiropractic and clinical nutritionist with a passion to help people get healthy by using food as medicine. In 2008, he started a functional medicine center in Nashville. He is the author of Eat Dirt, The Real Food Diet Cookbook, and Essential Oils Ancient Medicine. Learn more at the Dr. Axe website.